Chelsea is a sweet little girl who has recently been diagnosed with Acute Myelogenous leukemia, a rare form of Leukemia that is very difficult to treat. Treatments are painful and time consuming, and force Chelsea to spend weeks to months at a time in the hospital. Her Mom has been staying at her side...no easy feat when you have a son and a husband at home that you rarely see!! As you can imagine, these treatments, as well as necessities such as food and lodging for Chelsea's Mom, are very expensive!

To meet Chelsea and read her story in detail, visit her blog at http://www.cbranam.blogspot.com/

This beautiful Mega kit is the labour of love of 16 designers. It contains over 800 MB of scrapping goodies and is available only at Moo Two Designs for $10.00. The proceeds from "Sweet Butterflies" will go directly to Chelsea and her family to help with the many expenses they have to meet. Hopefully the money will take some of the financial strain away and let them focus entirely on getting Chelsea over this major hurdle.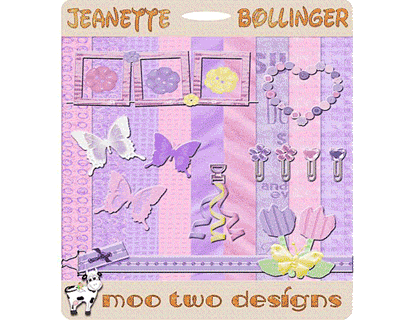 ALSO, anyone who purchases this kit will receive a Commercial Use Bow from Gloria Val Verde.

Thank you for stopping by and reading about Chelsea and her family. We hope this little freebie will entice you to help out Chelsea and her family. LINK REMOVED.