Check out this HUGE Commercial Use Mega Kit. Only $12.50 for over 200 MB of useful tools from the designers at Moo Two.

Available FRIDAY, Nov 2 in the Moo Two Store. Grab it while you can!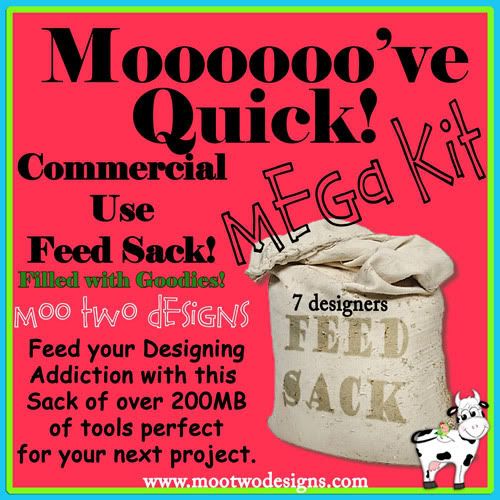 And LOOK ... all our other Mega Kits will be on sale as well. What are you waiting for? MOOOOOOOVE on over to Moo Two Store.