More fun on the Farm!

Starting this Friday you'll be able to get Farm Fresh Commercial Use Freebies every Friday here at Moo Two Designs!

You never know what you'll get! It could be overlays, bows, tags, flowers, trim, etc. You name it, it will probably turn up sooner or later so keep your eyes open and check out the farm every Friday!

These items are great to use whether you're a designer who's looking for extra tools or you just want to create goodies for your personal use. Make sure you check out the great selection of commercial use items use item we have in our store including our new Commercial Use Mega Kit #2 .



Here is the first Commercial Use Freebie courtesy of Donna Wheway. Please leave Donna some love when you download! Thank you!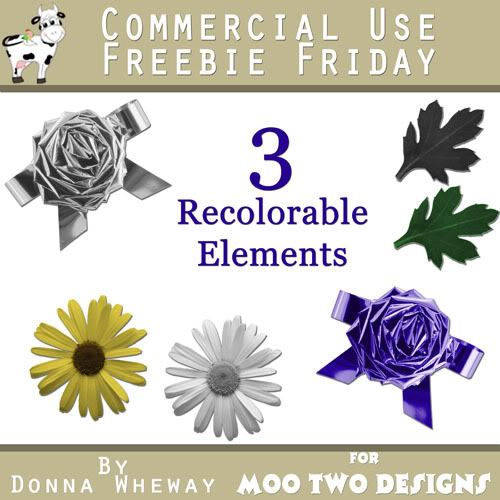 LINK REMOVED